4 min read
DRIVING DOWN WEIGHT – DRIVING THROUGH EFFICIENCIES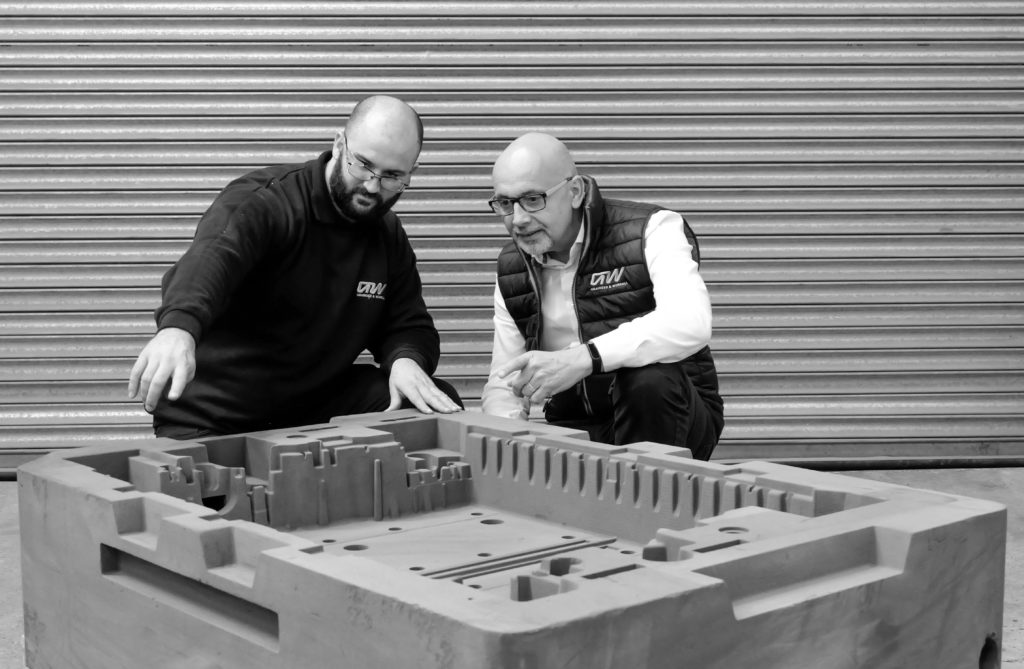 How advances in lightweighting are enabling automotive OEMs to design ever more efficient vehicles
The increasing demand for more efficient vehicles is driving engineering innovation throughout the supply chain. Not only are OEMs placing more of an emphasis on aerodynamics and developing more efficient propulsion systems, but lightweighting techniques are becoming even more critical to enabling greater vehicle efficiency.
"The strategy for lightweighting now encompasses the entire vehicle concept, and is integral to improving emissions, performance, handling and fuel economy," comments Keith Denholm, technical director at complex metal specialist Grainger & Worrall. "One of the biggest opportunities to drive weight out of a vehicle lies at the castings stage, both during prototype and production, to deliver lighter engines, powertrains and structural components."
Together with his team, Denholm is working in partnership with major vehicle OEMs to develop lightweight chassis, powertrain and drivetrain components. Over the past few years, Grainger & Worrall has developed a fast and reliable method for casting hollow aluminium components, to produce high-pressure die-cast models at a lower cost than traditional hard tooling.
"Lightweighting has always been integral to vehicle design but with OEMs implementing new electrification strategies, weight reduction is even more essential, as it contributes to increased battery range, making electric vehicles a more viable proposition for motorists," Denholm adds. "OEMs can now save hundreds of kilograms by using hollow castings rather than solid ones. Hollow castings are typically more common in aluminium than in steel, as the casting process is simpler. However, we anticipate seeing the usage of both materials increase – there's a material debate to be had for every project, but there's a process debate to be had as well."
Grainger & Worrall's processes have been finely tuned following participation in the Lightweight Energy Absorbing Aluminium Structures for Transport (LEAAST) programme, a £2.2 million research project funded by Innovate UK. The initiative sees the company working alongside prominent research institutions to develop future lightweight aluminium crash management systems for automotive applications.
The LEEAST project is focused on the role of high-strength aluminium alloys in reducing the weight of castings through lower wall thicknesses, to help improve fuel economy and reduce carbon emissions. With world-beating experience in optimising castings for both internal combustion engine (ICE) and electric vehicle (EV) programmes, Grainger & Worrall is pushing the boundaries of chemical composition to drive greater mechanical performance for customers.
Denholm explains: "Comprehensive material analysis is aiding lightweighting efforts and enabling us to design more predictable alloys with complete confidence. We are increasingly prototyping structural castings for EV bodies, housings and chassis components. These parts are similar to those we still manufacture for ICE in that they are placed under heavy mechanical loads and stresses, but they are not as thermally challenged. Therefore, the composition of the alloy is different to that which we would produce for a cylinder head for an ICE. Instead, our priority becomes limiting residual stress on the part to drive greater dimensional accuracy."
At Grainger & Worrall, special consideration is given to avoiding casting distortion which can occur during the cooling process. Special mould preparation and coatings enable fluidity of thin wall honeycomb structures which, given their geometry and density, offer a more effective lightweighting solution than bulk materials.
Denholm continues: "We have to consider how to cast a part around a recoverable solid sand core to consistent criteria, ensuring that nothing is preventing us from strengthening the part through heat treatment. This is where post-casting and de-coring is so important – we need to break away the sand with minimal effect on the casting inside. The part is then post-processed through the removal of feeders, with cleaning and surface treatment a considered and measured approach. The final stage is optical scanning and heat treatment to ensure dimensional validation."
Supporting Grainger & Worrall's approach is a perfect match of cutting-edge technology and in-depth knowledge of metallurgy and metal crystallisation. Three-dimensional sand printing machines, for example, are enabling the business to directly support lightweighting efforts while simultaneously offering OEMs greater design freedom.
"Fundamentally, sand printing underpins our rapid turn-around prototype casting development," Denholm explains. "It also gives us a capability to produce more complex cores that may otherwise demand multiple parts.
"The casting process itself brings several variables that need to be considered, such as the contraction of aluminium parts during cooling and core moulds for hollow castings. Sand printing technology enables us to better control contraction rates and manage the capability of our development process to replicate high pressure diecasting for lighter-weight structures.
"We're also using magma simulation to refine the casting method to ensure we achieve right-first-time parts, every time, without the delay and expense of a process based on trial and error. Magma simulation enables us to develop a robust manufacturing method before the first mould is poured, so we can trial various alloys in a virtual environment to optimise structure and properties. This also offers an insight into residual stress levels in the cast condition and after heat treatment, which can be used to support finite element analysis."
Grainger & Worrall's lightweighting strategy is essentially built around seeking homogeneous properties throughout the part. Shape is considered at an early stage, as is the material. Technology is employed to accelerate the development process and optimise structure and properties prior to manufacturing, while post-casting and de-coring are essential to retaining structural integrity and correct dimensions.
Denholm concludes: ""Cast material is typically heterogeneous, it varies throughout one casting due to mould filling and cooling rates and the residual stresses which are inherent in processing and post-process operations. We have to try to predict all these parameters and pass this back to our customer to deliver a lighter part for optimised mechanical performance.
"Our process for lightweighting is constantly evolving and as engineers we are always learning. But because we have been exploring lightweighting for so long, we often find ourselves design generations ahead of even some of our most innovative customers. It's this knowledge, our processes, technology and our unique approach which are having such an impact on the creation of ever more efficient vehicles all over the world."