5 min read
Material Innovations That Are Making Vehicles Lighter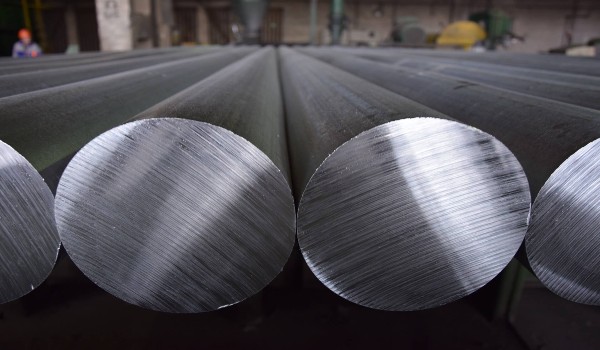 Lightweighting in automotive manufacturing is becoming ever more important due to the UK government's net zero target. The requirement for reduced weight and higher fuel efficiency has prompted automakers to significantly invest in the research and development of new materials and alloys that better serve changing regulations.
The role of lightweighting in achieving sustainability is not to be overlooked – a 10% reduction in weight can increase a car's fuel economy by 6%-8%, with the lightweight materials market predicated to cross 99.5 billion by 2025.
We take a look at emerging material innovations that exhibit high strength-to-weight ratio, such as aluminium, carbon fibre, magnesium, and more:
Aluminium
The automotive industry is the largest and fastest growing sector using aluminium as a result of its lightweight properties: aluminium can make a vehicle 40% lighter in comparison to using steel, making it an ideal lighter alternative.
It is harder to recycle than steel though as it must be separated into different grades before it can be melted, so repairing and replacing damaged parts is expensive.
Additional cost is also created in thickening the aluminium to match the same strength as steel, which is up to four times thicker than aluminium.
Tesla is one of the biggest users of aluminium. Their Model S is made from 190kg of it, with the body and chassis built almost entirely from aluminium to increase battery range.
Tesla also manufacturers whole rear underbody pieces out of aluminium using their Giga Press - the world's largest die casting machine. It offers great lightweighting potential for EVs, offering 10% mass reduction and 14% increase in range.
---
Read More:
Will the automotive industry adopt Giga casting?
Innovations in energy for transport
How would a global metal influence manufacturing?
---
Tesla and SpaceX's investment in materials science
With the aim of investing more in material research, Elon Musk has established a new team to specialise in material innovation for both Tesla and SpaceX, appointing Apple's ex alloy expert, Charles Kuehmann to be the team's President. Their task is to produce new, lighter alloys to cast larger parts with.
High Strength Steels
SpaceX is exploring the potential of high-strength steel, developing their own stainless-steel alloy for their Starship.
And Tesla is using the same 'ultra-hard, cold-rolled, stainless-steel alloy' for their Cybertruck to make the exoskeleton strong, affordable, and lightweight.
High strength steel is widely used for EVS as it is much lighter than ordinary steel, and it is fairly easy to incorporate into the production process. However, it does require stronger tools, so it is more expensive to manufacture.
Magnesium
Aluminium and high strength steel may be light, but not as light as magnesium. It is the lightest structural metal, weighing about a quarter of steel and is 35% lighter than aluminium.
The potential of magnesium is huge – it can make car parts weigh 75% less compared to parts made from steel, and yet only 1% of a vehicle's average weight is attributed to magnesium.
The reason for this is cost, with some reports claiming that magnesium is 7 times more expensive than steel. As a result, researchers and automotive manufacturers are racing to find cheaper ways to produce magnesium so that its lightweight properties can be utilised in an affordable way.
Titanium
Titanium is another metal gaining force in the automotive world – especially in racing car manufacturing. The high-strength metal is lightweight and corrosion resistant, making it an appealing choice.
Titanium is mainly used in internal combustion engine components, like valves and connecting rods, but its big cost hinders it from being used more widely for automotive applications.
This could soon change though. As with magnesium, manufacturers are working hard to find new methods to produce aluminium components more cheaply.
Composites
Some of these traditional metals, such as steel, are being replaced by composites, as they can reduce the weight of a vehicle by 20%-50% and thereby increase EV range, lifespan, and performance.
During their four year programme, The Tucana Project, Jaguar Range Rover is researching how advanced lightweight composites can be optimised to replace aluminium and steel and reduce emissions.
Their project involves research trials that test the capability of lightweight composites to be used in future vehicles.
Below are two of the most important composites in the automotive industry:
Carbon Fibre
Carbon fibre is becoming popular as a lightweight material, with just over half of key manufacturers currently using it. Lighter than steel and 10 times stronger, it is easy to see why the carbon fibre market for automobile use is growing.
It is more expensive than some traditional metals, but it still remains an appealing option for automotive manufacturers as it can reduce a part's weight by over 60% - an impressive feat.
Fiberglass
As with carbon fibre, fiberglass has gained popularity in recent years. Due to its lightness, it is used a lot in manufacturing sports cars and making car parts like bumpers, doors, and brake pads.
It is not too expensive, but the manual time and labour that is required to apply the layers of fiberglass can make it more costly compared to basic stamped steel components.
Overview
The development of innovative lightweight materials is driven by the need for greener and more fuel-efficient vehicles.
These metals and composites tend to cost more to produce than traditional metals such as iron and steel, but pioneering research and technological advancements are helping to reduce costs, which will only improve in time.
To find out more about material innovation in sand casting, download our free eBook, Making EV Components with Sand Casting.